Banking Centre
---

---
Steeltown Ford welcomes you to our new Banking Center. We now have the staff and resources to help you with any financial need. We specialize in good credit, no credit and challenged credit. Stop by today and see how our professionals can help you! You can pre-qualify
HERE
or call us at
204-785-7175
.
---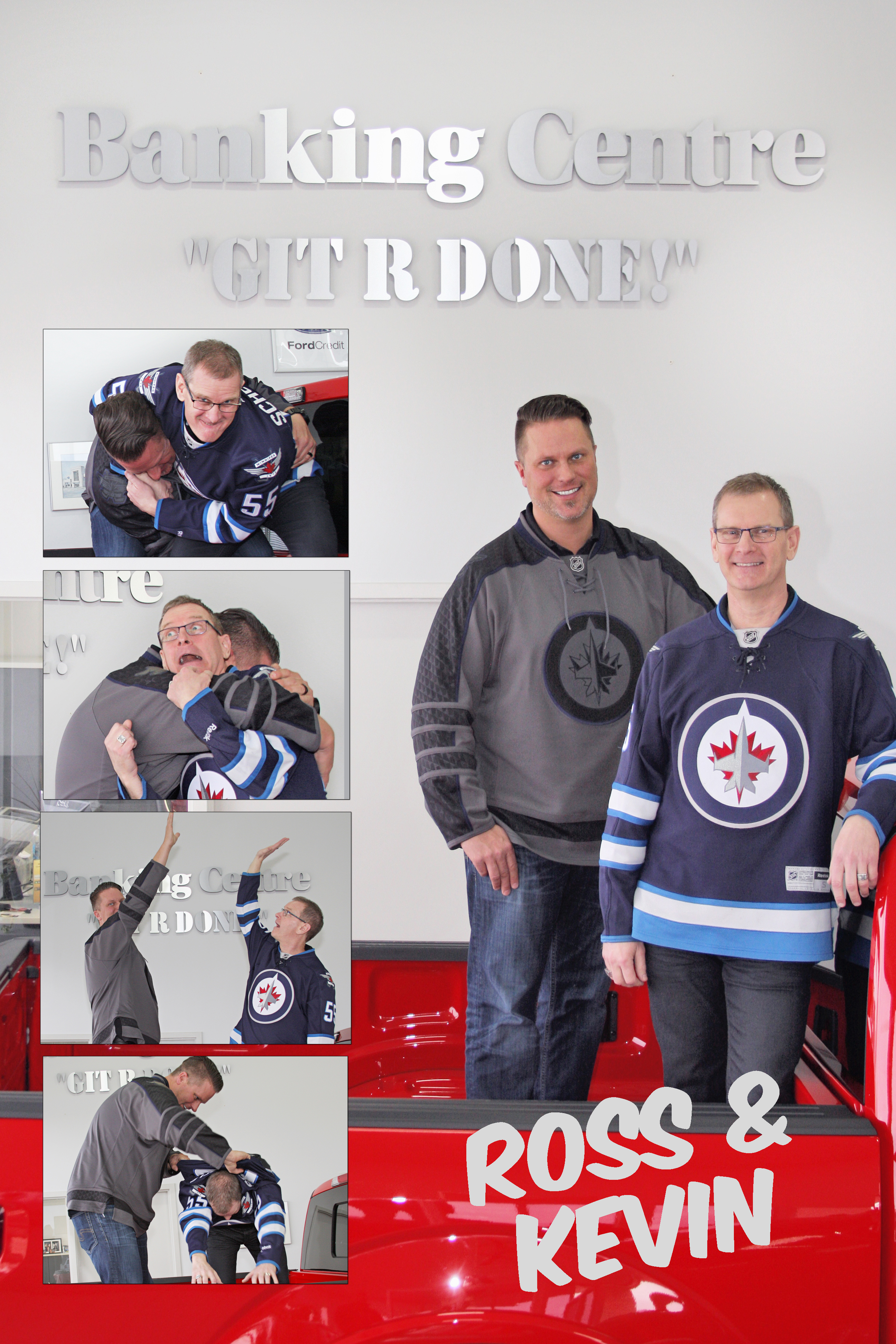 Kevin Barnhart joined the Steeltown Ford team in 1997 as a salesman. In 2003 he began working in our Financial Service Dept. along with Kevin Leach. Together they bring over 40 years of auto finance experience to our customers. They can help assist customers to overcome financial challenges of any kind. Kevin can also assist buyers in choosing the best extended warranty package and auto protection systems.
When not at work, Kevin enjoys time relaxing at the cabin with family and friends. Kevin also enjoys water sports in the summer snowmobiling in the winter.
Kevin Barnhart - Financial Services Mgr.
204-785-7175
kevinb@steeltownford.com
Ross Williamson has been part of the Steeltown Ford family for 18 years. He has taken on many roles within the dealership, starting with his first position in Parts and Service in 1999. Most of his time has been invested in the Sales Department as an Award winning Sales Manager for the past 13 years. During this time Ross has been bestowed such honors as Summit award winner and Peak Performance award winner. Now in 2017, with much excitement, Ross has been given the opportunity to experience the banking side of the dealership. As one of our Financial Services Managers, his main goal in this department will be to provide all customers with an exceptional buying experience.
Being born and raised in Selkirk, his roots here are deep. He now resides in East Selkirk with his wife Julie and two daughters, Maddex and Lotus. His love for anything with a motor doesn't stop at the dealership. In his spare time Ross can be found restoring and modifying anything he can get his hands on. He has a passion for cars, trucks and motorcycles and is currently working on a project revolving around a special 1969 F100. His other toys include a beauty called Shelby, she is a GT500 and a modified Screaming Eagle Road Glide Harley Davidson.
Ross is here to help you with any financial concerns and he will always do his best to make your personal scenario work for you. At Steeltown Ford we work hard to earn your trust and your business. Stop by anytime, even if it's just to talk cars, he would love it.
Ross Williamson - Financial Services Mgr.
204-785-7175
ross@steeltownford.com